---
A Washa for Kenshasa - Benefit Comedy Show
TxCapitolWalkout
Created 21-May-18
Modified 21-May-18
People's Plan - New Conference
Dan's Hair Styling - 55 Year Anniversary
Sacred Springs Powwow 2017
GPA - presents TAKE HEART!
Parkside 25th Anniversary
Raul Valdez - Pan Am Mural Restoration
CREATIVE ACTIVISM - Muralist, Raul Valdez with IYLEP
Sacred Springs Powwow 2016
Indigenous Arts Summer 2016
Gabrielle and Joaquin Tovar - Wedding
Parkside Disco Dance 2016
Rodeo de Salud (Elgin TX)
Daniel & Victor - Tree Sculpture
Zilker Elementary Edible Garden: Planting & Dedication Day
Austin With Ayotzinapa Caravana 43 March 18-20, 2015
EVENTS LIST - Austin with Ayotzinapa Caravana 43
Academia Cuauhtli - Inauguration
Created 19-Jan-15
Modified 19-Jan-15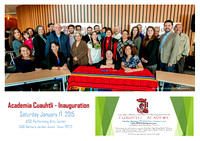 It's My Park Day : March 2015 - LITTLE ZILKER PARK
Austin with Ayotzinapa 43 Fundraiser
Little Zilker Fall Work Day 2014
Austin with Aytozinapa 43 - Fundraiser
Created 23-Feb-15
Modified 23-Feb-15
Indigenous Summer Camp 7/10/2014
CH Phase 2B Austin, TX - #24257 Order#40784047
ICI Indigenous Arts Summer Camp 2015 - Selects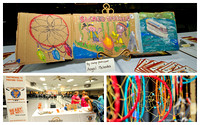 TejanoTrails_June2015 Selects
Parkside Family Dance Party 041215
Academia - HIRES UNCROPPED
South Lamar Blvd. Corridor Study OPEN HOUSE @ Zilker Elem. School
Sacred Springs Powwow 2014
Writers Workshop - Handbook of Tejano History
Indigenous Summer Camp 2014 - July 11, 2014
May Day - El Dia Del Trabajo & Austin Beloved Community
PUBLIC DRAWINGfor the Independent Citizens Redistricting Commission
Sacred Springs Powwow 2013
Sacred Springs Powwow - Video
Created 1-Jun-14
Modified 1-Jun-14
RAZA ROUND TABLE -- HLQL PRESS CONFERENCE
Hispanic Quality of Life Initiative - Town Hall Meeting
Created 17-May-13
Modified 17-May-13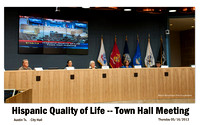 40th Anniversary - La Raza Unida Party Reunion (Austin, TX)
La Raza Unida Party Reunion FOR LA VOZ
Mark Standing Eagle Baez - Noche de Cultura
Environmental Justice - Shutting Down Holly Street Power Plant (Austin,TX.)
Second Annual Pre July 4th Parade
Conversation Among Leaders - 1200pixels
Caravan for Peace with Justice & Dignity (AUSTIN STOP)
Dan's Hair Styling - Photo Gallery
White Shaman Panel - San Marcos
Parkside Holiday Simple Gifts 2013
Parkside Science Fair 2014
Parkside: Martial Arts with Doug
Parkside - Camp Spring 2014
Parkside Music Matters 2014
Created 3-Mar-14
Modified 3-Mar-14
Marion Birthday Celebration
LE1 Cultural Challenge - Fall 2013
UPE Cultural Challenge - Fall 2013
DOVE SPRINGS FLOOD - 1 MONTH LATER
Created 2-Dec-13
Modified 2-Dec-13
1st Annual Ford Street Chili Cook-off (2013)
Ford Street Broomball - May 2013
Native American Summer Camp 2013
"Best of ACC" - Awards Dinner 2013
Conversation Among Leaders - HI RES FILES
Conversations -morn vid clips
Conversations - afternoon vid clips
Created 10-Nov-13
Modified 10-Nov-13
Gary Perez
Created 14-Jul-13
Modified 14-Jul-13
vid stills from Boats in the Barrio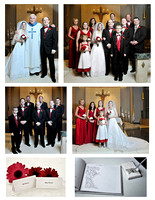 Devon + Ryan Wedding -- Complete Photo Collection
HABLA press conference at ESB - MACC
Viva Streets - Austin TX (a few scenes)
Workshop for : Creating Urban Walkable Places
South Lamar Bike Ride - Austin Think Bike Workshop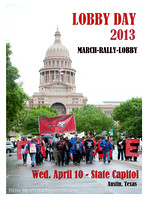 MLK Day Celebration - Austin, TX
E. Austin's Tejano Trails now National Recreation Trail
2nd Annual Ford St. Crawfish Boil (2013)
1st Annual Ford Street Crawfish Boil
Blessing of the Water & Mother Earth
Created 5-Jan-13
Modified 5-Jan-13
Marcos & Fidela Garza Library
Son Jarocho - Cafe Cultura
Mexican American Experience 2012 - Day 1 Concert
Mexican American Experience 2012 - Day 2 Concert
Mexican American Experience 2011 - Concert Series
Sacred Springs Powwow 2012
Created 24-Oct-12
Modified 24-Oct-12
1st Annual Sacred Springs Powwow - 2010
Sacred Springs Powwow - 2010
Dia de la Raza - 24th Annual Celebration by United East Austin Coalition
Dan's
Created 5-Aug-12
Modified 5-Aug-12
Orquesta Ritmo - Video Slideshow
Photo Booth - Music Matters
Science Fair 2013/UPE & LE1
Created 14-Apr-13
Modified 14-Apr-13
Parkside - Music Matters 2012
Spring Campout 2013 - Parkside
Created 25-Mar-13
Modified 25-Mar-13
Parkside - Guitar & Classes Cultural Challenge - Upper El
Susan Torres y Conjunto Clemencia
Si Se Puede Awards Dinner 2012
test
Created 12-Nov-12
Modified 12-Nov-12
Nora - ACMS Piano Recital Fall 2012
Iris - ACMS Piano Recital Fall 2012
Created 10-Dec-12
Modified 10-Dec-12
Santi & Juli -- 8 yrs!
Created 30-Dec-12
Modified 30-Dec-12
Familia at Rob's
Created 2-Jan-13
Modified 2-Jan-13
Pan Am Hillside Mural - Video 1
Councilman - Raul Alvarez : Decommissioning of Holly St. Power Plant
Created 20-Jul-12
Modified 20-Jul-12
Sacred Springs Powwow 2013 - hires
Piano Recital - Fall 2013
Tejano Walking Trail
Created 1-Jun-14
Modified 1-Jun-14
Bike Crossing - Melridge/Bluebonnet TEST
Created 29-Aug-14
Modified 29-Aug-14
We Will Always Be Here -- excerpts
Created 7-Oct-14
Modified 7-Oct-14
We Will Always Be Here
Created 7-Oct-14
Modified 7-Oct-14
Fall Fest 2014 - a few selects
Family Photos - from Project
Squeezebox Mania 2015 - Raffle Winner
Treadwell Sidewalk April 2015
Photos for ESBMACC May 2015
Test Gallery
Created 25-May-15
Modified 25-May-15
Jo Storrie & Brion Angers : Wedding
Photo Mural Project - Phase 2
All Photos & Videos-photos
Created 26-Sep-15
Modified 26-Sep-15
All Photos & Videos-photos
Created 26-Sep-15
Modified 26-Sep-15
Nora - Recital
Created 15-Dec-15
Modified 15-Dec-15
Iris - Recital
Created 15-Dec-15
Modified 15-Dec-15
Parkside Campout Spring 2016
Created 10-Apr-16
Modified 10-Apr-16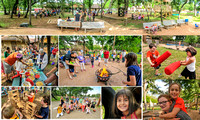 MAFO Conf : HiRes Selects
Nicholas & Alex
Created 2-Aug-16
Modified 2-Aug-16
Natalie & Vidal
Created 2-Aug-16
Modified 2-Aug-16
Montopolis Proposal
Created 29-Jun-17
Modified 29-Jun-17
Montopolis Rec Ctr - SetA
---
© Rene Renteria Photography